SD WAN Services

Just like a leaf distributes nutrients through veins, our network optimizes your connection to the cloud by monitoring each of your Internet connections and automatically rerouting application traffic based on changing conditions. We tunnel your traffic between our gateway clusters in the cloud and our plug-and-play router at your location, giving us visibility and control to maximize the uptime and performance of your Internet experience

What You Get

VoIP Protection – VoIP call protection from the effects of bad Internet, including dropped calls, choppy sound, and echoes.

Monitoring and Alerts – We monitor each ISP connection, end-to-end, 10 times per second for packet-loss, latency, jitter, and capacity. You'll have access to detailed logs and graphs, plus configurable email alerts.

VPN Enhancement – The addition of auto-failover, and Dynamic QoS to your existing VPNs. Keep your preferred firewalls and let our system provide the SD-WAN foundation for reliable performance.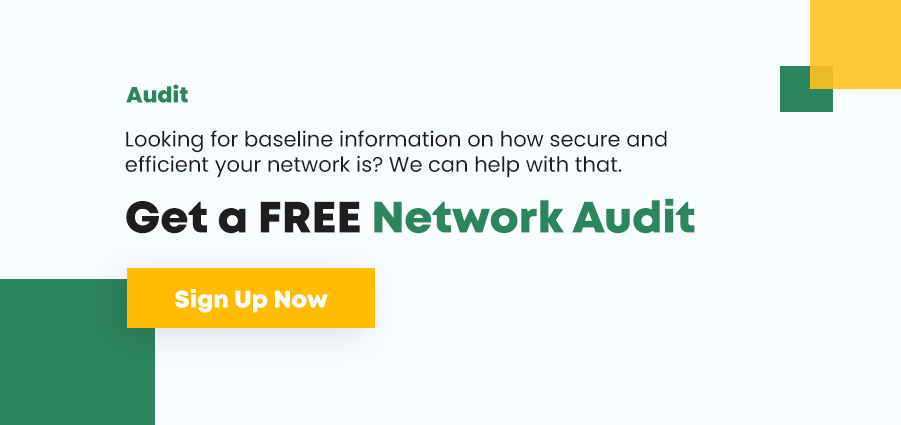 Plug-n-Play Install – No IT-genius required and everything works out-of-the-box.

SaaS Performance – Emerald City Solutions network provider automatically identifies your SaaS traffic (and other cloud apps) to ensure that it gets prioritized appropriately.

24×7 Support – We're always available, via email and phone, to help you out. Our support experts are eager to help troubleshoot issues with our systems, the Internet, and even with your applications where we can.

SLA-Backed – Our SLA means that we're invested in providing you with the most reliable service possible. You can trust in our redundant architecture for robust access to the cloud.[/vc_column_text][vc_raw_html]JTNDJTIxLS1IdWJTcG90JTIwQ2FsbC10by1BY3Rpb24lMjBDb2RlJTIwLS0lM0UlM0NzcGFuJTIwY2xhc3MlM0QlMjJocy1jdGEtd3JhcHBlciUyMiUyMGlkJTNEJTIyaHMtY3RhLXdyYXBwZXItZTMzZjFkY2QtYjE1ZC00OTM4LTlhMWYtMjgzMTE4YzFjYjU1JTIyJTNFJTNDc3BhbiUyMGNsYXNzJTNEJTIyaHMtY3RhLW5vZGUlMjBocy1jdGEtZTMzZjFkY2QtYjE1ZC00OTM4LTlhMWYtMjgzMTE4YzFjYjU1JTIyJTIwaWQlM0QlMjJocy1jdGEtZTMzZjFkY2QtYjE1ZC00OTM4LTlhMWYtMjgzMTE4YzFjYjU1JTIyJTNFJTNDJTIxLS0lNUJpZiUyMGx0ZSUyMElFJTIwOCU1RCUzRSUzQ2RpdiUyMGlkJTNEJTIyaHMtY3RhLWllLWVsZW1lbnQlMjIlM0UlM0MlMkZkaXYlM0UlM0MlMjElNUJlbmRpZiU1RC0tJTNFJTNDYSUyMGhyZWYlM0QlMjJodHRwcyUzQSUyRiUyRmN0YS1yZWRpcmVjdC5odWJzcG90LmNvbSUyRmN0YSUyRnJlZGlyZWN0JTJGNTUwNjU5OSUyRmUzM2YxZGNkLWIxNWQtNDkzOC05YTFmLTI4MzExOGMxY2I1NSUyMiUyMCUzRSUzQ2ltZyUyMGNsYXNzJTNEJTIyaHMtY3RhLWltZyUyMiUyMGlkJTNEJTIyaHMtY3RhLWltZy1lMzNmMWRjZC1iMTVkLTQ5MzgtOWExZi0yODMxMThjMWNiNTUlMjIlMjBzdHlsZSUzRCUyMmJvcmRlci13aWR0aCUzQTBweCUzQiUyMiUyMGhlaWdodCUzRCUyMjQyNSUyMiUyMHdpZHRoJTNEJTIyOTAxJTIyJTIwc3JjJTNEJTIyaHR0cHMlM0ElMkYlMkZuby1jYWNoZS5odWJzcG90LmNvbSUyRmN0YSUyRmRlZmF1bHQlMkY1NTA2NTk5JTJGZTMzZjFkY2QtYjE1ZC00OTM4LTlhMWYtMjgzMTE4YzFjYjU1LnBuZyUyMiUyMCUyMGFsdCUzRCUyMk5ldyUyMGNhbGwtdG8tYWN0aW9uJTIyJTJGJTNFJTNDJTJGYSUzRSUzQyUyRnNwYW4lM0UlM0NzY3JpcHQlMjBjaGFyc2V0JTNEJTIydXRmLTglMjIlMjBzcmMlM0QlMjJodHRwcyUzQSUyRiUyRmpzLmhzY3RhLm5ldCUyRmN0YSUyRmN1cnJlbnQuanMlMjIlM0UlM0MlMkZzY3JpcHQlM0UlM0NzY3JpcHQlMjB0eXBlJTNEJTIydGV4dCUyRmphdmFzY3JpcHQlMjIlM0UlMjBoYnNwdC5jdGEubG9hZCUyODU1MDY1OTklMkMlMjAlMjdlMzNmMWRjZC1iMTVkLTQ5MzgtOWExZi0yODMxMThjMWNiNTUlMjclMkMlMjAlN0IlMjJ1c2VOZXdMb2FkZXIlMjIlM0ElMjJ0cnVlJTIyJTJDJTIycmVnaW9uJTIyJTNBJTIybmExJTIyJTdEJTI5JTNCJTIwJTNDJTJGc2NyaXB0JTNFJTNDJTJGc3BhbiUzRSUzQyUyMS0tJTIwZW5kJTIwSHViU3BvdCUyMENhbGwtdG8tQWN0aW9uJTIwQ29kZSUyMC0tJTNF[/vc_raw_html][vc_column_text]

Locations We Serve
SD-WAN Services Lynnwood[/vc_column_text][vc_column_text]
[/vc_column_text][/vc_column_inner][/vc_row_inner][/vc_column][/vc_row]