Ever feel overwhelmed by communication coming at you from all angles? Today's digital dispersion of communication methods rivals the legend of the Towel of Babel's scattering of languages.
In the business world, colleagues speak to each other via telephone, video conferencing, voice mail systems, instant messaging, email, social media, and fax.
These different real time communication avenues can cause confusion and miscommunication unless merged through unified communications (UC) solutions. 
Unified Communications: An Overview
You may be wondering, "What are unified communications?" First, you can think of it as a translator. Suppose you receive a voicemail and want to access the message through your email instead. UC systems translate and transpose the data for access across a wide variety of media.
Objectives: Improve Business Processes
Unified communications systems improve business communications and business processes, and simplify the user experience through enhanced collaboration tools. Business communication optimization leads to shorter meetings and higher productivity levels.
How It Works
Unified coms solutions comprise:
Phone System Collaboration Tools
Unified communications integrate your Voice over Internet Protocol (VoIP) microphones, cameras, audio conferencing, and phone systems for enhanced team collaboration and customer relationship management.
Video Conferencing Collaboration Tools
Unified Communications integrates a multipoint control unit for video conferencing on multiple devices and web conferencing features.
Instant Messaging Collaboration Tools
An interface that combines communication channels.

Instant messaging and voice applications.

Team messaging platforms

Social network tools.

Real-time communication
All these unified communications technologies combine on one platform to assist the digital workforce.
A Unified Communications Solution to the Digital Workforce
UC solutions bring flexibility to the workforce by allowing workers to collaborate as a team without physically working together. UC expands the office to anywhere with internet access, enabling the workforce to interface via text message, file sharing, voice memo, or video conferencing.
Businesses that utilize unified coms as a service benefit from even greater flexibility and scalability since
they do not have to host and operate UC independently on their servers.
Communication vs. Collaboration
Unified communications and collaboration go hand in hand because project collaboration cannot occur without clear communication services. For example, it would be impossible for team members to understand each other's goals while dual-editing a project if they couldn't first video call each other to talk strategy.
What Are the 3 Main Components of Unified Communications Solutions?
A UC system has three main components:
1.    Presence
Have you ever set up a "Do Not Disturb" automatic message when vacating the office? Presence indicates if you are online or unable to receive communications.
2.    User interface
Web-based user interfaces allow you to record your voicemail message, listen to your voicemail, and edit your phone settings — all from a web browser.
3.    Integration with voice capabilities
You can quickly make a phone call by utilizing a click-to-conference or click-to-call button on any device.
Key Benefits of Unified Communications Platforms
Instead of investing in different communication tools and platforms, businesses turn to UC as their optimal solution for a multigenerational workforce that needs to collaborate efficiently.
Increased Productivity
One of the main benefits of unified coms is an increase in productivity. Onboarding new employees with numerous communication systems is taxing and time-consuming. Training employees in UC takes less time and thus generates productive employees more quickly.
Reduced Costs
By enhancing remote and virtual collaboration, unified communications systems nullify the need for business travel. Meetings occur over cloud technology instead of in a packed conference room, and businesses profit from the switch.
Better Performance
Businesses must continue to grow and innovate to stay relevant and lucrative. unified communications solutions improve preexisting communication issues, increase organizational agility, streamline IT applications, reduce the likelihood of security risks, and look to the future, using AI in meeting transcriptions and scheduling.
Quality User Experience
Quality communication services and collaborative teamwork lead to fewer unresolved questions and issues throughout the workday.
Fewer miscommunication issues result in lower stress levels for your employees and a better overall experience for your customers.
For example, a unified communications system gives your employees the best chance to quickly locate files on the cloud and share them with your customers, negating the dreaded on-hold music and callback scheduling.
Features of a UC System
UC services remove the need for multiple passwords on several business apps. A unified coms system aims for convenience, making conferencing with your team simply a click away.
Advanced Notifications
Other features of a unified coms system include advanced notifications. For example, if a staff member dials 911, the system sends notifications to essential personnel, keeping them abreast of the situation.
Conferencing: Phone Calls & Video Conferencing
Instead of opening a web app for online messaging, using a desk phone for conversations, and utilizing video calls for meetings, video conferencing services on one platform are possible with united communications.
You can easily escalate an online messaging conversation into a video chat without wasting time signing in to a different application.
Team Collaboration & File Sharing
Have you ever virtually edited a document in real-time with your peers?
This level of collaboration is only achievable through solid communication — the kind available through UC systems.
Fax Support
With UC systems, there are no fax amount or fax size limits. You also gain customizable fax cover sheets, fax via email, and the ability to track your fax status in real time.
Mobility
With work-from-home jobs steadily rising, the remote workforce relies on unified communications features to complete their work successfully while managers utilize UC's monitoring capabilities to ensure timesheet accuracy.
Presence
With a UC system's presence feature, co-workers can know when to expect a reply by noting if you are online or reading your away message.
Unified Communications: Messaging
With unified communications systems, voice messages and emails combine in one mailbox for easy access.
Web-Based User Interface
Unified communications solutions also allow you to interact with software that runs on a remote server using a web browser.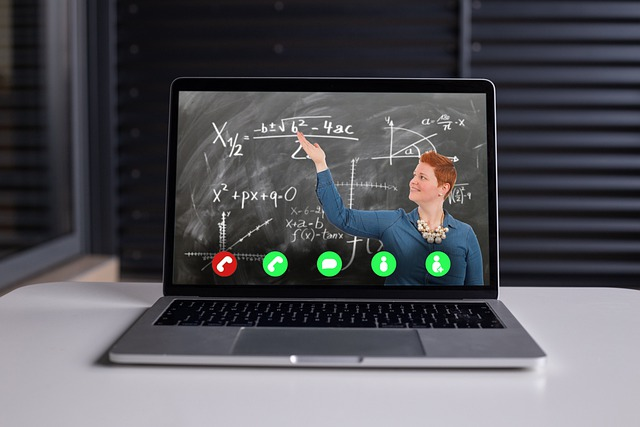 Unified communications service provider
If you are looking for cloud-based UC services for enhanced business process integration and communication tools – join the digital transformation! Allow us to help you with unified communications uc solutions for your business.